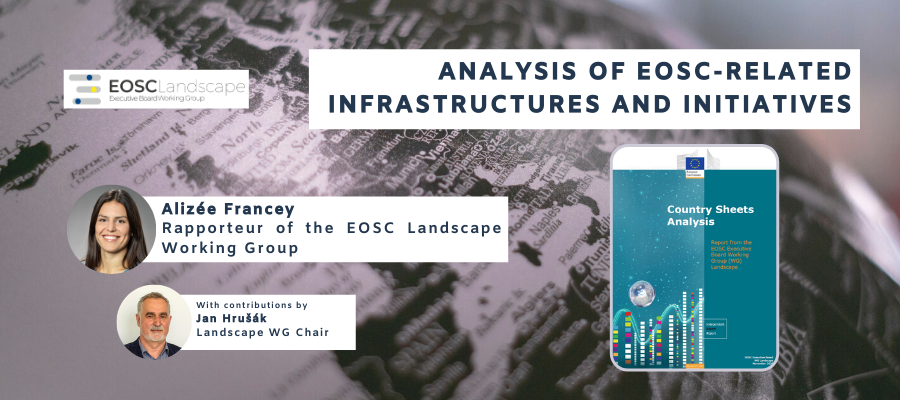 Analysis of EOSC-Related Infrastructures and Initiatives - Official publication online!
---

18 Nov 2020
By: Alizée Francey (Rapporteur of the EOSC Landscape Working Group), with contributions by Jan Hrušák (Chair of the EOSC Landscape Working Group)
The Landscape Working Group of the EOSC Executive Board surveyed and documented the landscape of infrastructures, initiatives, and policies across Europe relating to the development of the EOSC system. While the Landscape Report summarises the existing policies and investments based on inputs provided by EU Member States, Associated Countries, and other countries (such as Azerbaijan, Belarus, Kosovo, and the United Kingdom), the Landscape Analysis goes several steps further.
Accordingly, the Landscape Analysis reflects the rapid development in the EOSC and delves deeper into the country sheet data as well as complements the work being carried out by the INFRAEOSC 5B Projects, which are assessing the landscape at the local level. A virtual Validation Workshop was held on 28 and 29 September 2020 to validate the analysis, which was mainly carried out by the Digital Curation Centre.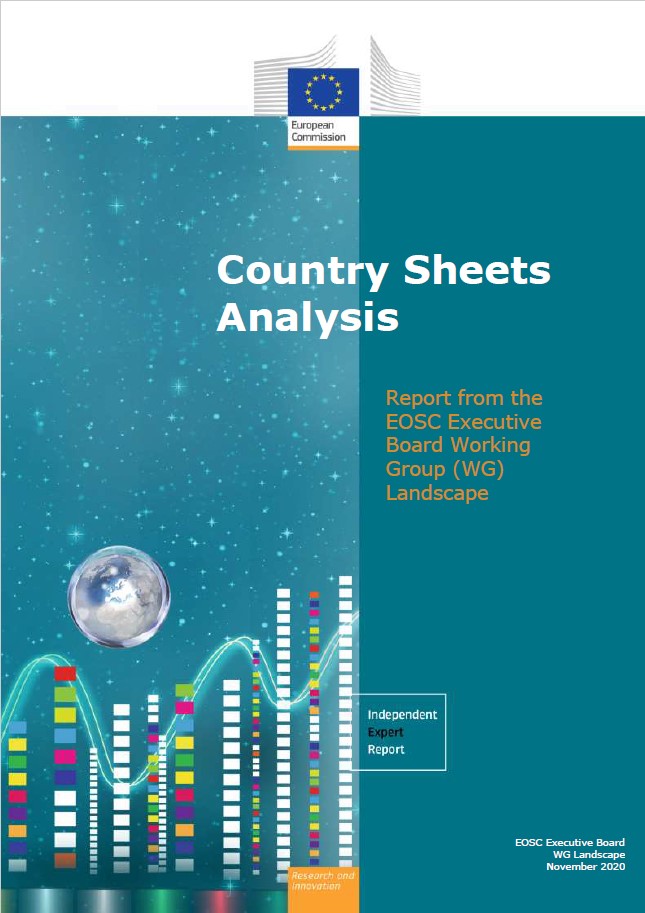 While there is currently no formal definition of EOSC readiness, there is a general agreement that a number of policies related to Open Science, Open Access, Open Data and Open Learning should be in place at the national level to foster an ecosystem that will enable the EOSC vision. The country sheets and resulting analysis offer a snapshot of the current state of play in 2020. It is clear that the types of information collected and analyzed in this report are of prior value during the initial phases of EOSC implementation to support ongoing monitoring of EOSC readiness and participation across different stakeholders communities. Accordingly, the EOSC partnership as well as the related current and future governance structures should decide which sources of open data could be used for different fields of the country sheets especially in order to enhance comparability and reduce the burden in maintaining the information up to date.
If you would like to get in touch with the Landscape WG, please do not hesitate to do so at inform-landscape-wg@eoscsecretariat.eu. 
Last but not least, if you are interested in becoming a stakeholder of EOSC, you will find prompt information on how to get involved on the EOSCsecretariat.eu website. Feel free to join!
---
There are many ways in which you can contribute to the development of the European Open Science Cloud: