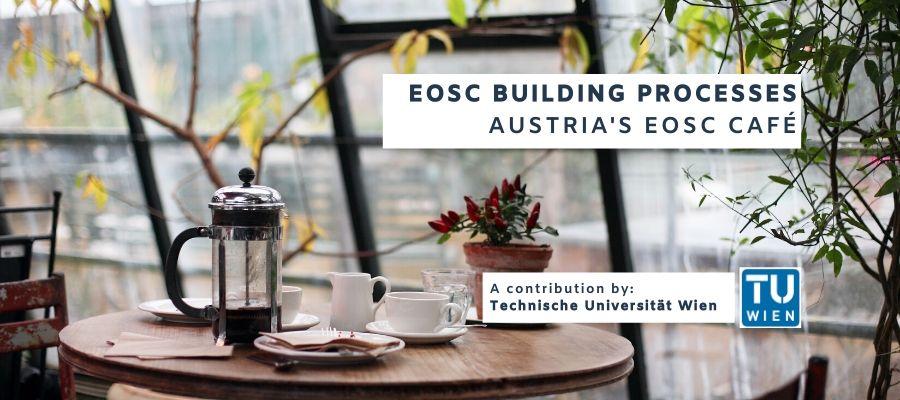 EOSC building processes – Austria's EOSC Café
---

02 Apr 2020
The official launch of the European Open Science Cloud (EOSC) took place during the Austrian EU presidency at the Vienna University Library in November 2018. Since then, representatives of the Technische Universität Wien (TU Wien) and the University of Vienna have been in close touch with the Austrian Federal Ministry of Science (BMBWF) in initiatives intended to shape the EOSC, such as the EOSC Café.
The EOSC Café is coordinated by the BMBWF and was created as an Austrian platform for the exchange of information. It consists of representatives of the Austrian Federal Ministries responsible for science, research and innovation as well as digitalisation, various stakeholders from Austrian universities, research infrastructures and funding agencies, and of course the Austrian representatives of the EOSC Governance Board, Executive Board, the EOSC Secretariat and the Research Data Alliance (RDA-Austria). The dedicated aim of this group is to communicate and discuss the ongoing process of EOSC implementation by fostering the active participation of Aus­trian researchers and institutions. TU Wien is partnering this initiative since the beginning and participating in all meetings.
The coordination of the EOSC Café is managed by Stefan Hanslik, Austrian Member of the EOSC Governing Board, Austrian E-IRG Delegate, Co-Author of the "Vienna Declaration on the EOSC", recently interviewed by our sister project EOSC-Pillar on the current status of EOSC and open science in Austria, and also featured in a series of informative video interviews on EOSC produced by TU Wien.
Contacts at TU Wien:
Paolo Budroni - paolo.budroni[at]tuwien.ac.at
Barbara Sánchez Solís - barbara.sanchez[at]tuwien.ac.at
Reference: A view on an ongoing process, as per 31 January 2020.