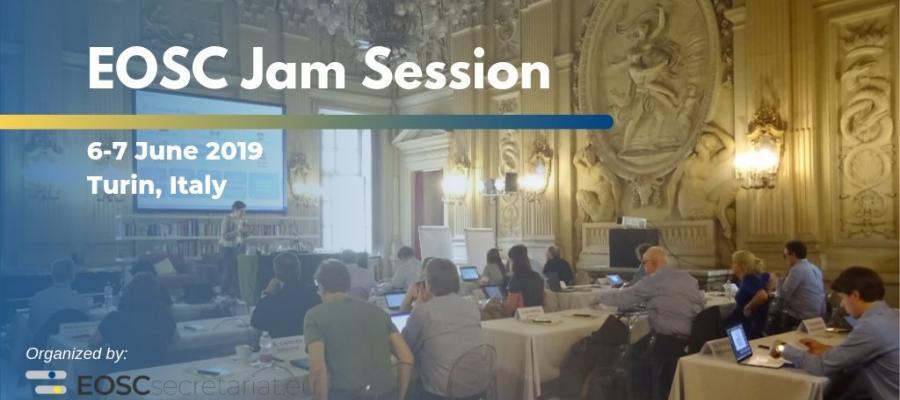 EOSC Jam Session in Turin, Italy
---
Last 6-7 June 2019 in Turin, Italy, EOSC Secretariat held its first of a series of events titled "EOSC Jam Session" which gathered all Call-5 and EOSC ESFRI Cluster projects.
EOSCSecretariat.eu sponsored and organised this event in support of the EOSC governance and co-create EOSC while involving the stakeholders. 
This workshop initially aimed to start shaping the EOSC synergies and coordination amongst the Call-5 projects (FAIRsFAIR, EOSC Secretariat, EOSC-Nordic, EOSC Synergy, NI4OS-Europe, EOSC-Pillar, ExPaNDS) and ESFRI cluster projects to synchronise and maximise their contribution to shape and construct the EOSC.
This is just the start of a series of events. EOSC is organising future concertation activities bringing the EOSC projects together in the future, so stay tuned. For now, subscribe to EOSC Secretariat network to keep up to date on the latest news and events.