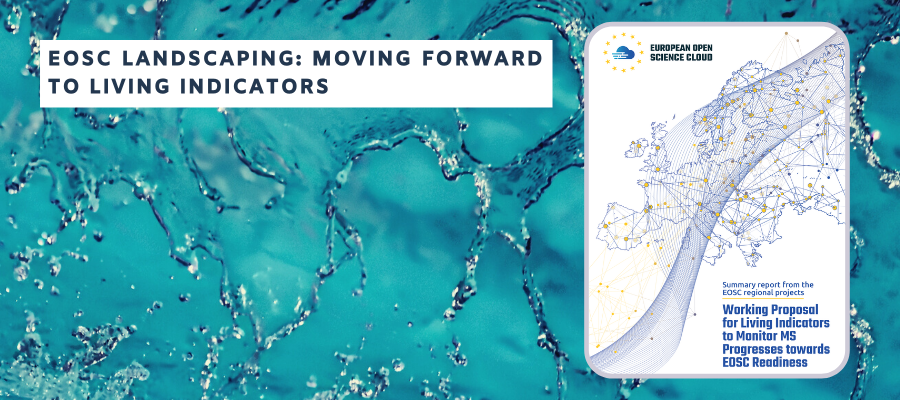 EOSC Landscaping: moving forward to living indicators
---
To support successful EOSC implementation, the Landscaping Task Force (TF) set up by the EOSC regional projects, FAIRsFAIR (FsF) and EOSCsecretariat.eu has started identifying indicators for assessing EOSC readiness and engaging GB delegates, EOSC EB WG's and RI's into the process and designing. The initial idea for this joint action of the Landscaping TF has come up from the discussion with the Landscape Working Group of the EOSC Executive Board.
The Landscaping TF defined a working proposal with a set of indicators in five macro key areas: Architecture, Organisation & Governance, Policies, Infrastructure, Training and Skills. The TF has run two rounds of open consultations for the stakeholders. Based on the results of the first round of consultation during the EOSChub Week session National Policy Developments Supporting EOSC Implementation on 20 May 2020, the TF has published the Working Proposal for Living Indicators to Monitor MS Progresses towards EOSC Readiness on Zenodo. The proposal was validated and commented on during the second round of open consultation (24 July-4 September 2020) and presented at the Landscape Final Validation workshop on 29 September 2020.
A report highlighting the consultation results and presenting an initial list of indicators and metrics will be published in near future! The indicators proposed will remain dynamic, and collaboration of discussing them will continue in 2021.
The Landscaping task Force is one of 6 thematic task forces set up to facilitate collaboration among the INFRAEOSC-05 projects. It consists of representatives of the EOSC Regional Projects (EOSC-Pillar, EOSC-Nordic, NI4OS-Europe, EOSC Synergy, ExPaNDS) and FAIRsFAIR. The TF is supported by EOSCsecretariat.eu.