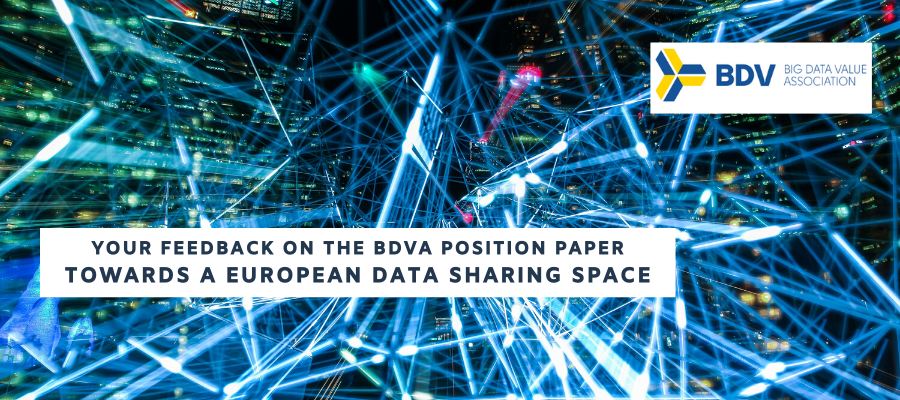 EOSCsecretariat supports BDVA in collecting feedback on position paper
---
In April 2019, the Big Data Value Association (BDVA) published the position paper "Towards a European Data Sharing Space – Enabling data exchange and unlocking AI potential", which stressed how crucial the successful development and adoption of a pan-European data sharing space will be in the evolution of the new data economy. The paper identified and analysed foreseen technical and non-technical challenges (business, organizational, legal compliance and skills-related challenges), as well as specific issues that need to be tackled in a coordinated manner at both national and regional levels, highlighting the necessity of a constant and effective dialogue between policy makers, industry, research, public sector and civil society.
EOSCsecretariat is now supporting the BDVA in gathering feedback on the report from people involved in the many partner projects. We will ask you to rank the main challenges in order of criticality and to indicate if you agree with the recommendations or not. You can also add your own comments and suggestions.
In order to address the core challenges for the creation of the data sharing space, these were the main recommendations outlined by BDVA:
To Create The Conditions For The Development Of A Trusted European Data Sharing Framework.

To Incorporate Data Sharing At The Core Of The Data Lifecycle For Greater Access To Data.

To Provide Supportive Measures For European Businesses To Safely Embrace New Technologies, Practices And Policies.

To Assemble A European-Wide Digital Skills Strategy To Equip The Workforce For The New Data Economy.