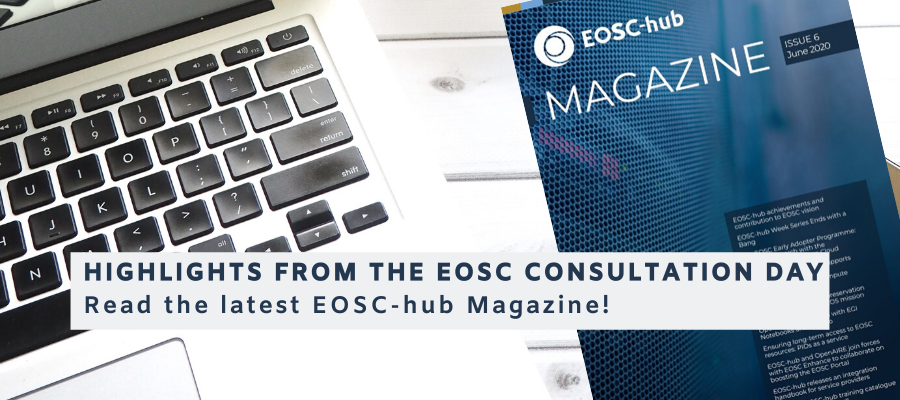 Highlights from the EOSC Consultation Day in the latest EOSC-hub Magazine
---
The EOSC-hub Week 2020 officially opened on the 18th of May, hosting the co-located EOSC Consultation Day organised by EOSC Secretariat and the EOSC Executive Board.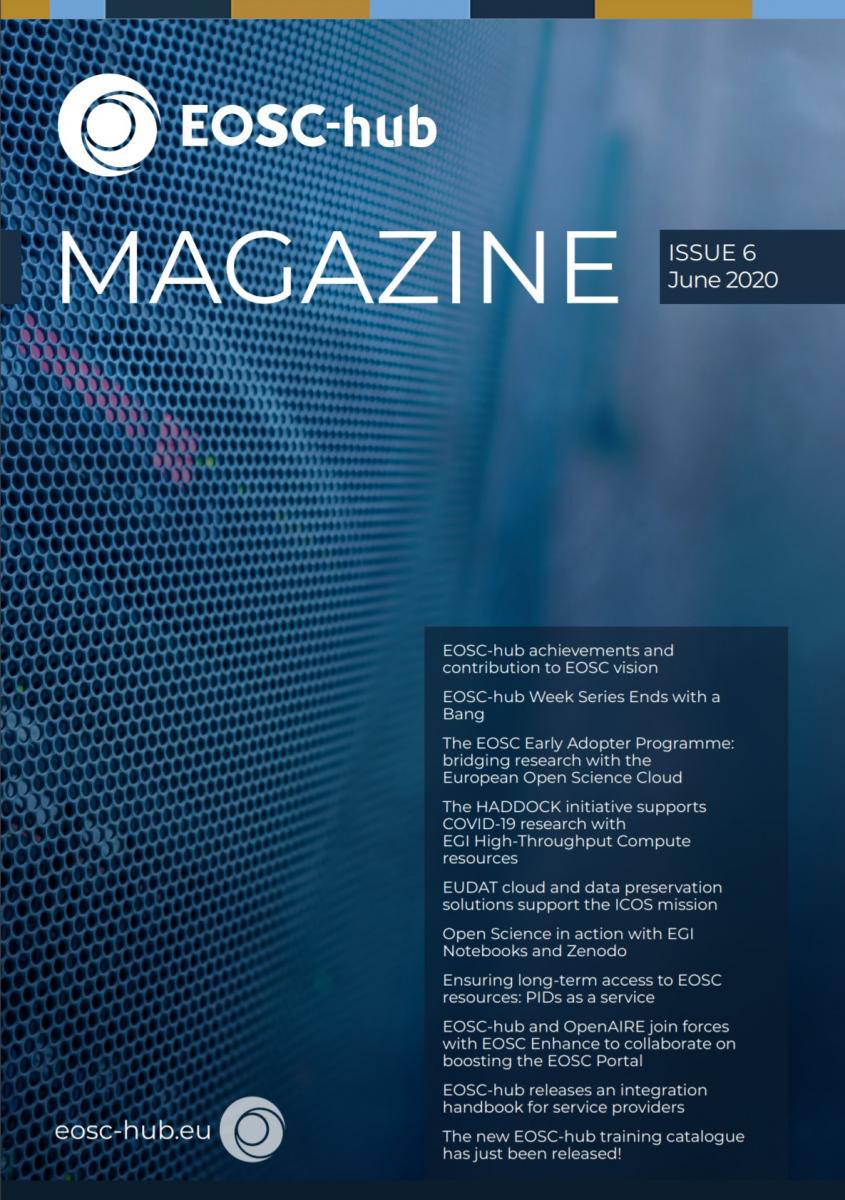 The latest issue of the EOSC-hub Magazine offers a detailed overview of the entire event, including a specific report of the Consultation Day, where key stakeholders in the EOSC community had the chance to come together and discuss the next steps on the road to the establishment of an EOSC legal entity. This landmark moment coincides with the beginning of the Horizon Europe programme which will be crucial for the implementation phase of the EOSC. The work on the EOSC partnership proposal brings the EOSC Governance towards a co-programme partnership under Horizon Europe. The partnership proposal defines the vision of EOSC as an enabler of interdisciplinary research to address societal challenges. It will offer researchers anywhere in the EU the resources they need to boost scientific discoveries.
The EOSC legal entity should be in place by December 2020. The legal entity will be in the form of a Belgian not-for-profit association (AISBL) and will be responsible for developing and governing the federating core; managing the compliance framework, trusted certification, the AAI and PID policies; developing outreach, monitoring services and transactions, managing EOSC trademarks, and contributing to Horizon Europe policies. Much discussion at the event was also focused on defining what the Minimal Valuable EOSC (MVE) will be. The Tinman document published by the Sustainability WG states that the EOSC MVE will "enable the federation of research data infrastructures for the benefit of publicly funded researchers accessing openly available data". The EOSC-core provides the means to discover, share, access and re-use data and services.
Read the full article and much more in Issue 6 of the Magazine. Download the EOSC-hub Magazine here!