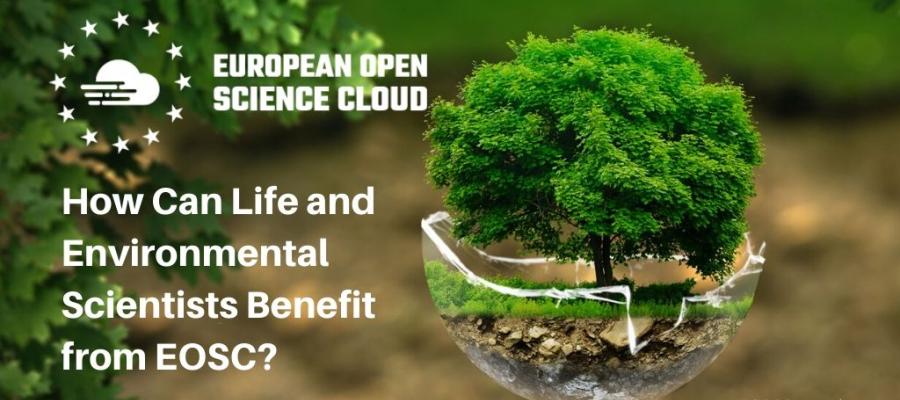 How Can Life and Environmental Scientists Benefit from EOSC?
---
Life and environmental sciences form an important part of the European Open Science Cloud (EOSC). The life science cluster, EOSC-Life brings together biological and medical research infrastructures (RIs) to create an open collaborative space for digital biology. It aims to publish FAIR life science data resources for cloud use creating an ecosystem of innovative tools in EOSC and enabling groundbreaking data-driven research in Europe by connecting life scientists to EOSC.
The environmental sciences cluster, ENVRI-FAIR will implement the ENVRI-hub, a virtual, federated machine-to-machine interface to access environmental data and services provided by the contributing RIs. The complete set of thematic data services and tools will be incorporated into the EOSC service catalogue, through the EOSC-hub Marketplace.
Both clusters have three components, as Niklas Blomberg, Coordinator of EOSC-Life and Andreas Petzold, Coordinator of ENVRI-FAIR explained during the EOSC Symposium in Budapest, Hungary: E-Infrastructures, Open data and the Scientific Community.
However, both clusters feature a diversity of users and use cases. As Frauke Leitner from Euro-BioImaging, Project Manager of CORBEL said, it is "a very heterogenous community, and it requires a broad range of technical support and data management solutions." Therefore, CORBEL, an initiative of thirteen new biological and medical RIs, will create a platform for harmonized user access to biological and medical technologies, biological samples and data services required by cutting-edge biomedical research, and will thus boost the efficiency, productivity and impact of European biomedical research.
Attention has to be paid to the fact clinical research is also undergoing a digital revolution, Serena Battaglia, Program Coordinator at ECRIN, the European Clinical Research Infrastructure Network pointed out. They have to work in a conflicting environment: personal data have to be protected, but there is a call for open science and more transparency at the same time. So, they need to understand national environments, and only then will they be able to define principles and recommendations.
Since a huge amount of data is produced by researchers, a huge computing infrastructure is required to process them, Diego Scardaci, Senior User Community Support and Outreach Officer at EGI emphasized. EOSC facilitates this, but the cloud should be highly automated, scalable and always available.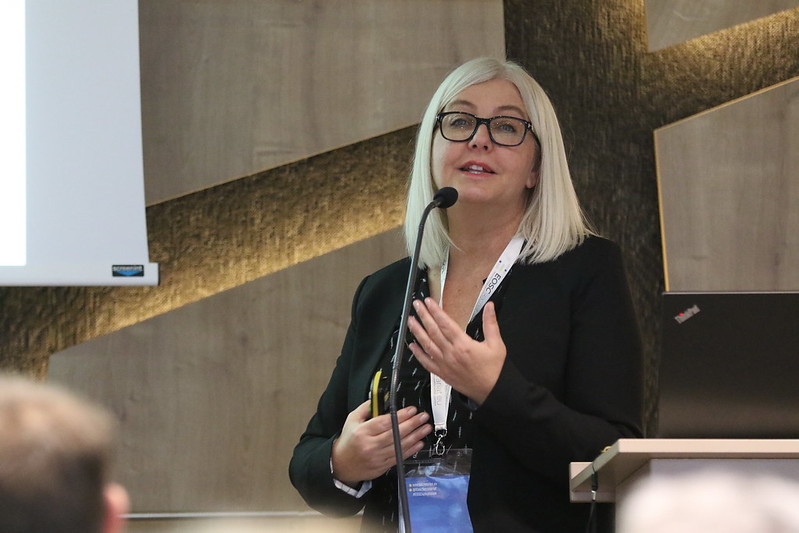 Susanna Sansone, Associate Director
of the Oxford e-Research Centre
The digital transformation, the fact that there is more public, open data and the implementation of FAIR principles can improve productivity of research and development, Susanna Sansone, Associate Director of the Oxford e-Research Centre argued. Researchers can even get help to produce FAIR data. As presented by Oya Beyan, Researcher at Fraunhofer Institute for Applied Information Technology and at the Department of Computer Science at RWTH Aachen University, the FAIR Capability Maturity Model helps organizations to transform their data to be FAIR in a sustainable way.
However, as Frederik Coppens, Head of Node of ELIXIR Belgium pointed out, researchers often start to think about producing FAIR data just before publishing. So, they need help with handling and managing digital data. He argued that FAIR requirements need to be brought "into their hands", which requires data management that allows them to generate FAIR data without even realizing it.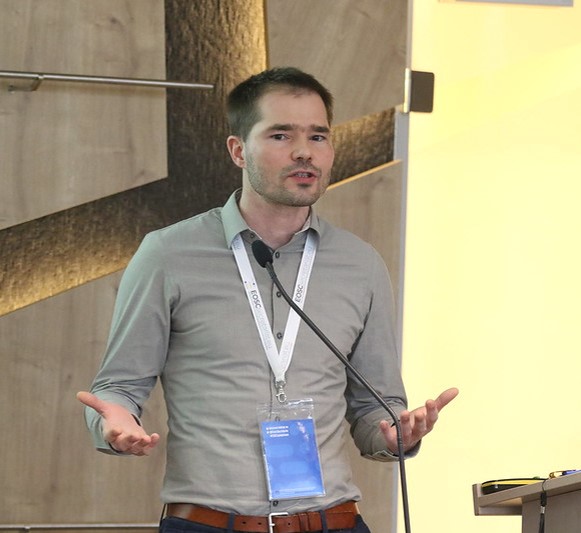 Mateusz Kuzak of ELIXIR
To achieve this, better softwares are needed, ELIXIR's Mateusz Kuzak added, but he also would like to see more guidelines by EOSC on how to develop softwares.
But then, the question is how users can gain access. According to Callum Smith from EOSC-Life, access should be configurable to the use cases and it should address the needs of the users. "We would like to see a generic solution tailored to the needs of the different research infrastructures," Andreas Petzold replied.
Uniformization and standardization of access to resources is crucial, Frederik Coppens added, but, as Frauke Leitner emphasized, RIs are complex by nature, and researchers need help to navigate across them. Dick Schaap from MARIS agreed with her: seeing more transparent workflows in accessing and processing data would help their work, he said, and trainings are very useful as well. "Translators between the IT world and the scientific world are needed," Andreas Petzold concluded.
Find more details about the session and the files of each presentation at this link.