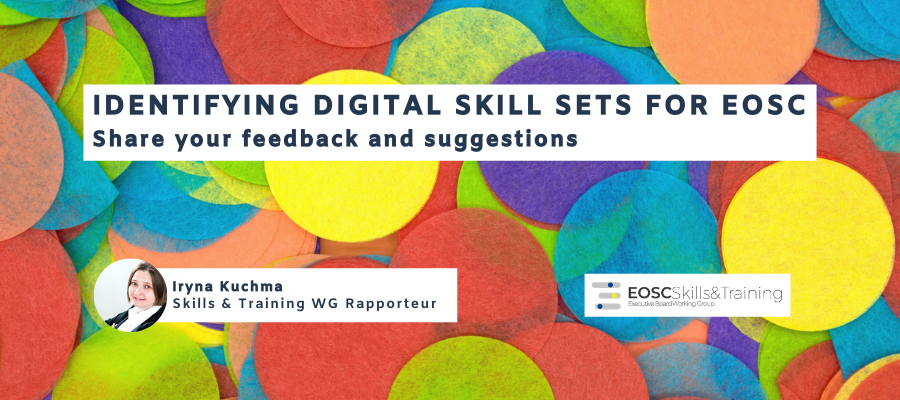 Identifying digital skill sets for EOSC
---

03 Aug 2020
By: Iryna Kuchma, EOSC Skills & Training WG Rapporteur
The "Minimum EOSC Skill Set" Task force of the Skills & Training Working Group releases a diagram to describe the EOSC actors profiles and their interactions with the EOSC ecosystem, required skills and training needs. Broad categories include Researchers, EOSC Enablers, Data Science Data Analytics, Research Software Engineers, Data Research Infrastructure Support Professionals, Data Curators, Data Stewards, Citizens and Policy Makers. The analysis may not be exhaustive but aims to be representative, so missing specific roles can easily find their place.
Each profile includes a description, an example for clarification and a list of the EOSC skills required. Transversal digital, ethical, communication, legal and data protection regulations skills are not explicitly mentioned as they are horizontal to most research disciplines dealing with data, but they should also be acquired.
We welcome feedback and suggestions from the community on any aspect of the diagram until the 21st of September. For example:
Is there any major role missing that could not be considered as a combination of those already included?
Is there any interaction with EOSC layers missing? 
Do you have any suggestion on improving the definition of any of the profiles?
Do you have suggestions or do you miss any skill in the descriptions?
We would like to thank Ignacio Blanquer for developing this diagram.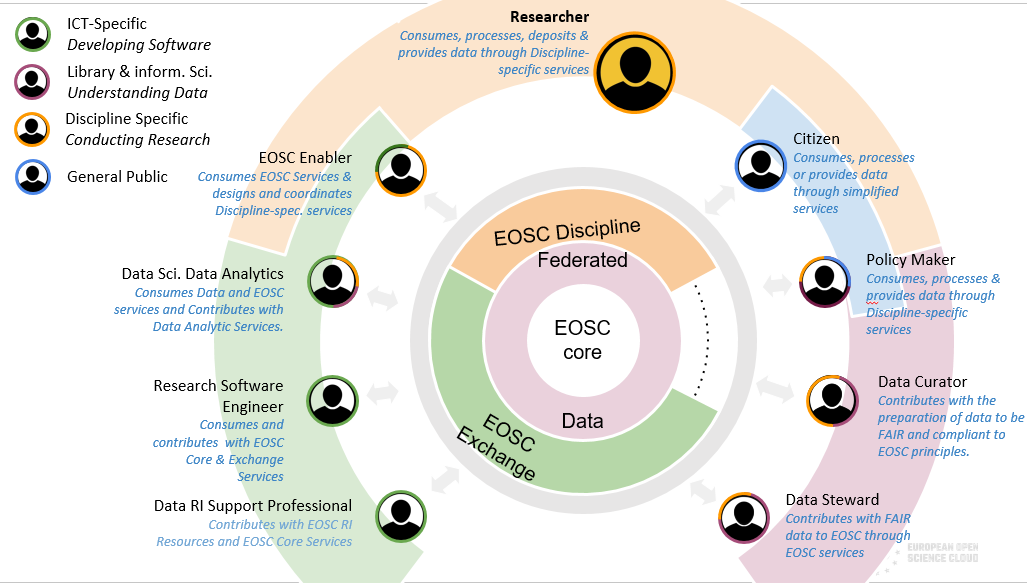 You can download it here. Please provide your feedback via this webform by the 21st of September 2020.
Many thanks in advance for your inputs!