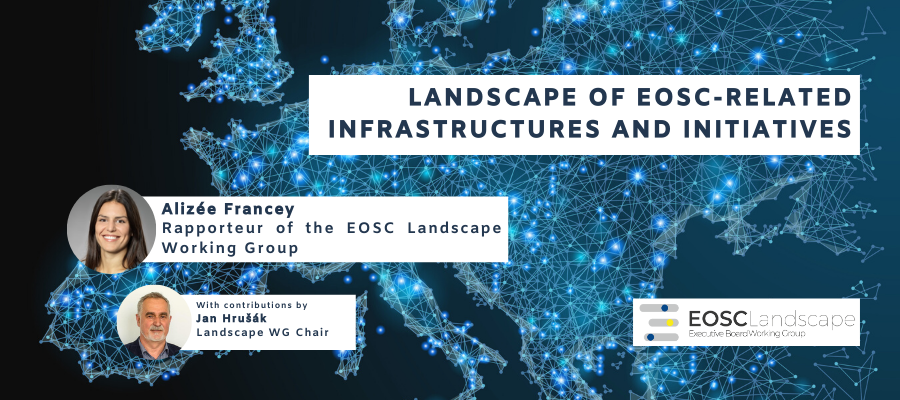 Landscape of EOSC-Related Infrastructures and Initiatives
---

17 Sep 2020
By: Alizée Francey (Rapporteur of the EOSC Landscape Working Group), with contributions by Jan Hrušák (Chair of the EOSC Landscape Working Group)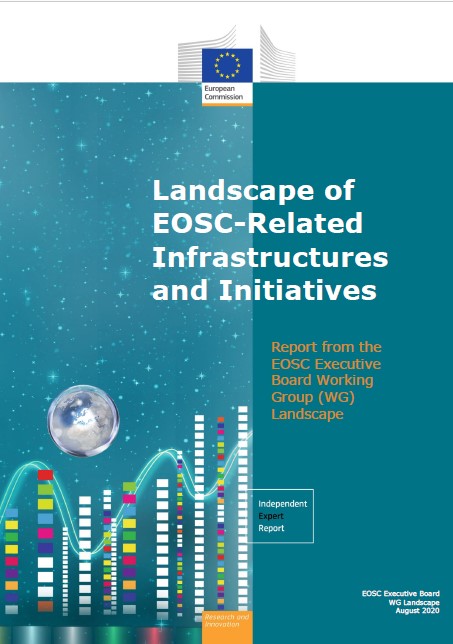 The Landscape Working Group of the EOSC Executive Board surveyed and documented the landscape of infrastructures, initiatives, and policies across Europe relating to the development of the EOSC system and the report was published by the European Commission.
The report summarises the existing policies and investments based on inputs provided by EU Member States and Associated Countries, which was complemented by information from Horizon 2020 research projects, open sources, and last but not least expert knowledge from the WG members and delegates to the EOSC Governing Board. A virtual Validation Workshop was held online on 27 and 28 April 2020, to validate the provided contributions.
EOSC is a federated structure with a central core of standards and services that interlinks with national and institutional resources and research infrastructures providing data and services. It is these resources and infrastructures that the WG has focused on in this report. A flexible and sustainable governance model for EOSC must ensure the long-term sustainability of services regarding data storage, management, analysis and re-use across disciplines, which requires alignment of national policies towards open science. While it has proved difficult to obtain definitive and quantitative data on national levels of investment, it is already clear that the majority of the countries surveyed have made significant investment in national e-infrastructures of one kind or another that could, in principle, either be federated as part of EOSC, or made accessible to users through EOSC.
While this report provides a summary of the existing policies and investments, a Landscape Analysis will provide a view on the preparedness of EU Member States and Associated Countries to join EOSC. The analysis will be discussed and validated during the Final Validation Workshop, which is going to be held on 28-29 September 2020 in Thon Hotel Brussels with possibility of remote participation. The goal of the event is to discuss and validate the Landscape Analysis with stakeholders. The analysis is devoted to the view on the preparedness of Member States and Associated Countries to join EOSC.
If you would like to get in touch with the Landscape WG, please do not hesitate to contact it by the mailing list inform-landscape-wg@eoscsecretariat.eu.
Last but not least, if you are interested in becoming a stakeholder of EOSC, you will find prompt information on how to get involved on the EOSCsecretariat.eu website. Feel free to join!