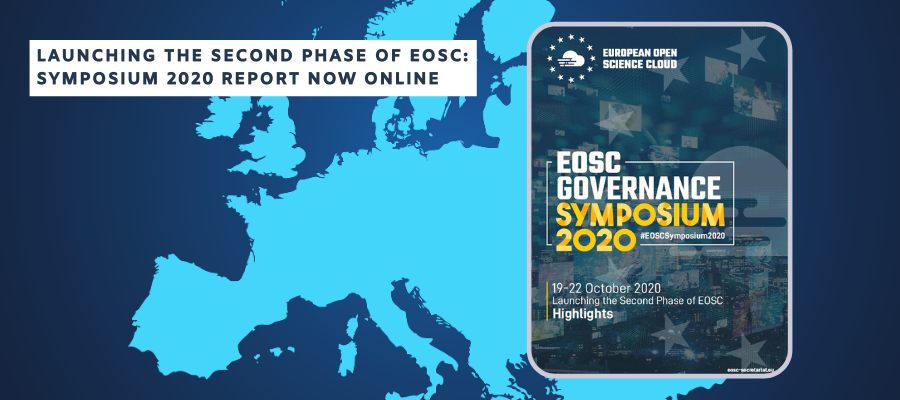 Launching the second phase of EOSC: Symposium 2020 Report now online
---
The EOSC Governance Symposium 2020 Highlights report has just been published on Zenodo. The report gives an overview of the main outputs from all sessions of the Symposium and is a perfect resource if you weren't able to attend the symposium, you missed some sessions, or you just want a quick reminder of what was said. Don't forget that you can also rewatch the entire Symposium and find the presentations of the speakers here.
About the Symposium: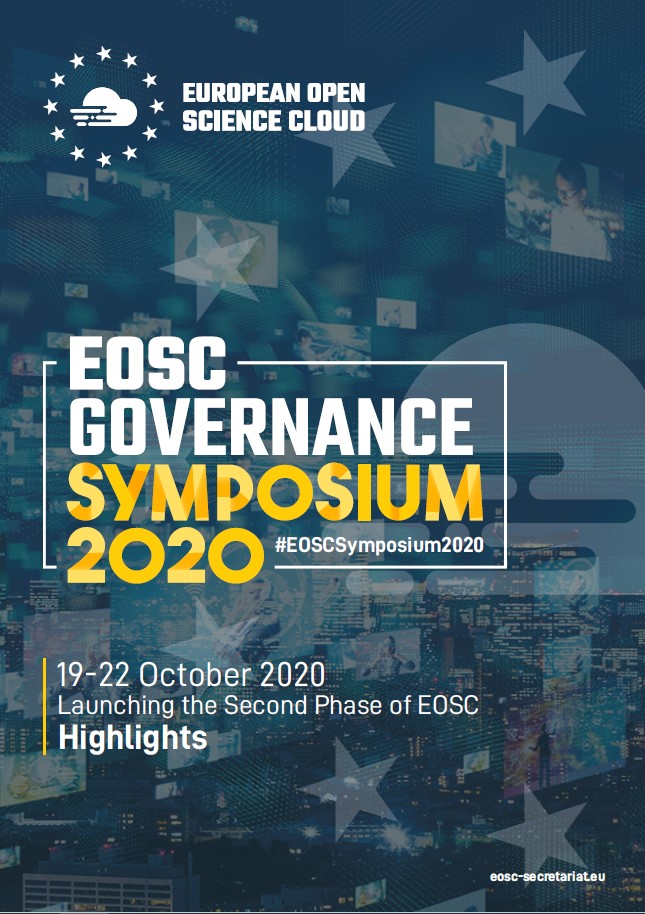 The EOSC Governance Symposium 2020 brought the EOSC community together to discuss the transition of the EOSC from its initial phase of development (2016-2020) to its second implementation phase (2021-2027). The event was a culmination of two years of work carried out by the current EOSC governance including the EOSC Governance Board and the Executive Board and its Working Groups.
Delivered online to just under 1,000 EOSC stakeholders from over 50 different countries, this was not only the largest EOSC Symposium yet, but it was also an essential opportunity for convergence and alignment on principles and priorities which are key to ensuring a smooth transition to the implementation phase.
During the Symposium, the Executive Board and its Working Groups delivered nine vital documents which are in various stages of publication. They paved the way forward for EOSC and provided the right spark for extensive and constructive discussion throughout the four days. Here you can find a list of the documents published during the Symposium.
Central to these documents and the Symposium itself, was the EOSC Strategic Research and Innovation Agenda (v0.8) which defines the general framework for future strategic research, development and innovation activities in relation to the EOSC. This will be further defined in the context of the candidate EOSC European Partnership proposed under the Horizon Europe Programme.