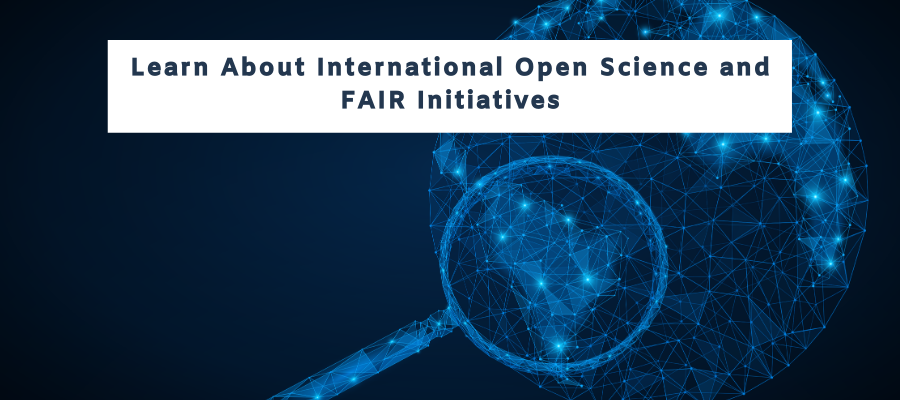 Learn About International Open Science and FAIR Initiatives
---
Open Science and FAIR data are being implemented all around the world in the research area. The EOSC Secretariat International Technology and Policy Observatory prepared a report this summer on some of the major trends and activities happening globally. That report can be found here. 
The five main international trends observed were:
Worldwide research and standards organisations are driving convergence
Regional Open Science Initiatives are getting more aligned and coordinated 
FAIR Funders are teaming up to drive FAIR behavior
FAIR Digital Objects are driving worldwide interoperability
FAIR Data Stewards are likely to change the world of research 
This month EOSCsecretariat.eu has prepared more helpful resources to continue exploring Open Science and FAIR Data on a global level: 
Webinar
First of all, on 24 November EOSCsecretariat.eu will host a webinar with four of the research and standards organisations which are driving convergence: CODATA, GO FAIR, RDA, and WDS! Details and registration can be found here.
Podcast
Second, Episode 2 of the EOSCsecretariat.eu Podcast has been published, featuring Bert Meerman from the GO FAIR Foundation & EOSCsecretariat.eu, speaking on International FAIR Practices.