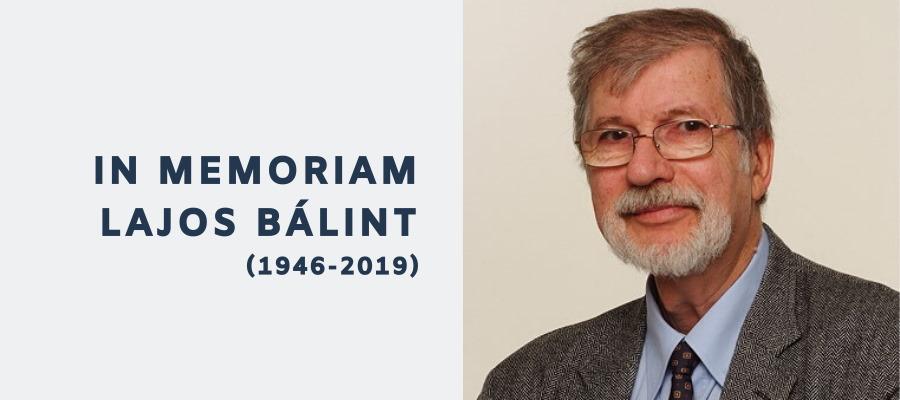 In Memoriam Lajos Bálint
---

20 Dec 2019
It is with great sadness that the members of the EOSC Sustainability Working Group remember our highly esteemed colleague and Hungarian delegate Dr. Lajos Bálint, who passed suddenly in early December 2019.
Lajos was a very active member of the EOSC Sustainability Working Group and has given a great contribution to the success of the group with his clear view and collaborative attitude.
Former Deputy Director and Head of International Relations of the Hungarian National Research and Education Network, and most recently a Consultant for the Hungarian Governmental Informatics Development Agency (KIFÜ), Lajos was a much loved, highly respected and greatly admired member of the European Research Networking community.
35 years at the forefront of cooperation among Research Networks, and one of the first to advocate the creation of a pan-European network as early as the '80s, Lajos has been one of the souls of the European network GÉANT, contributing to its creation and evolution, and the realisation of many common projects. Throughout his lifelong activity, he embodied the spirit of collaboration and togetherness that inspired GÉANT and the many common endeavours carried out by this community.
A kind, humorous gentleman, a knowledgeable engineer and an accomplished negotiator, Lajos will be fondly remembered and sorely missed.