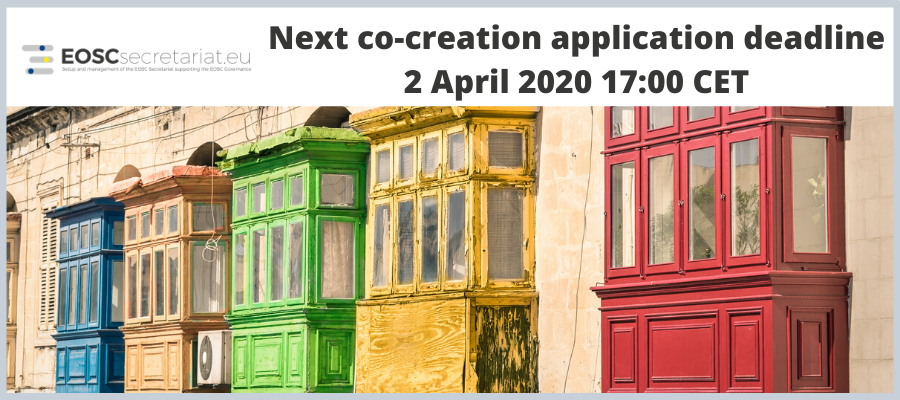 Next EOSC co-creation application deadline on 2 April 2020
---
These are crucial months for the development of the European Open Science Cloud, towards the creation of a Minimum Viable EOSC by the end of 2020. There are many ways to involve stakeholders and ensure that the EOSC will meet their needs, and our co-creation funding opportunities are definitely one of them.

Each month, EOSCSecretariat.eu carries out a selection for relevant EOSC-related activities, providing funding for workshops, events, or other key contributions to the EOSC mission. After the launch of a promotional video on funding opportunites, this month we are sharing with the community some stories from significant workshops that took place in January and February 2020.
Co-creating the EOSC
As researchers are the ultimate target group, TU Wien is organising a series of workshops involving Europe's top-level experts in order to identify needs, requirements and visions for an ideal future research environment crucial for the implementation of the EOSC. The first three workshops targeted researchers from various disciplines, university networks, as well as representatives from funding bodies and research performing organisations.
Do you have an idea that will help co-create the EOSC? The next deadline for applications is on the 2nd of April, 17:00 CET.