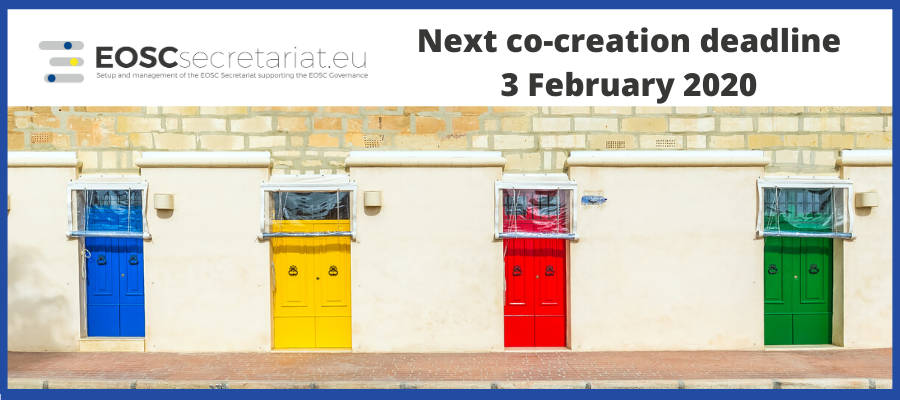 Next EOSC co-creation deadline on 3 February 2020
---
As mentioned by the European Commission President Ursula von der Leyen at the 50th Annual Meeting of the World Economic Forum in Davos, the European Open Science Cloud will be built through a community-driven approach, encouraging the participation in co-creation on the part of all EOSC stakeholders.
Co-creation is a development process centred on interactive relationships and based on collaboration between producers and users. The EOSC Secretariat responded to this clear plea for stakeholder engagement by introducing the co-creation approach and a budget for its realisation.
This budget can fund activities and actions which are related to the work of the EOSC Secretariat in supporting the EOSC Governance, specifically within the context of the activities of the Working Groups of the Executive Board.
Who can apply for co-creation activities?
Individuals or natural persons and legal entities residing in EU Member States, including their outermost regions and the associated countries (AC)
Applicants who are not receiving support from other instruments (EU or national Research Infrastructure projects) for the proposed activities, and are not being funded from other sources for an identical activity
Do you have an idea that will help co-create the EOSC? Take the chance to get funding for your activity!
The next deadline is on Monday, 3 February 2020