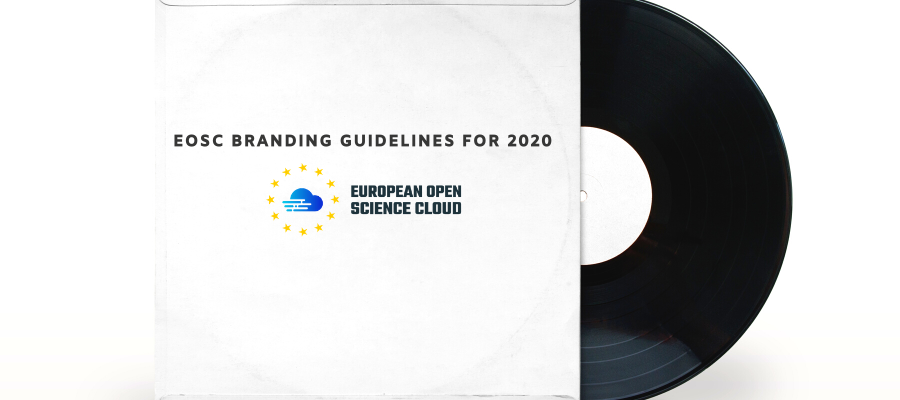 The official EOSC branding guidelines for 2020
---
All along the path towards the implementation of the European Open Science Cloud (EOSC), the open science community has grown increasingly familiar with EOSC branding and the message it conveys.
The cloud and stars of the logo, as well as the fonts, colors, and all the other elements consistently used throughout official materials, such as videos and posters, have played an important role in the dissemination of the EOSC principles and the constant expansion of the EOSC community.
The new EOSC branding guidelines approved in April by the EOSC Executive Board (EB) are going to be valid until 31 December 2020, which marks the end of the EOSC EB mandate.
Why use the EOSC logo?
If the organisation or H2020-funded project is committed to supporting the implementation of the EOSC or is willing to be part of the EOSC ecosystem, then it can communicate this to stakeholders by using the EOSC logo.
By using the logo, the organisation is accepting the guidelines provided by the EOSC EB and GB, and the European Commission. This will help communicate that the outputs of the organisation's work are aligned with the guidelines and might represent an added value for EOSC.
Who can use the EOSC logo?
The logo can be used by legal entities established in the following countries and territories:
EU Member States, including their outermost regions
The Overseas Countries and Territories (OCT) linked to the Member States
The Associated Countries (AC)
Examples of users:
H2020 funded projects
National initiatives
Digital repositories
Academic institutions
Public and private sector organisations
Please find the full official EOSC branding guidelines at this link.
The next guidelines will be provided on the 1st of January 2021.