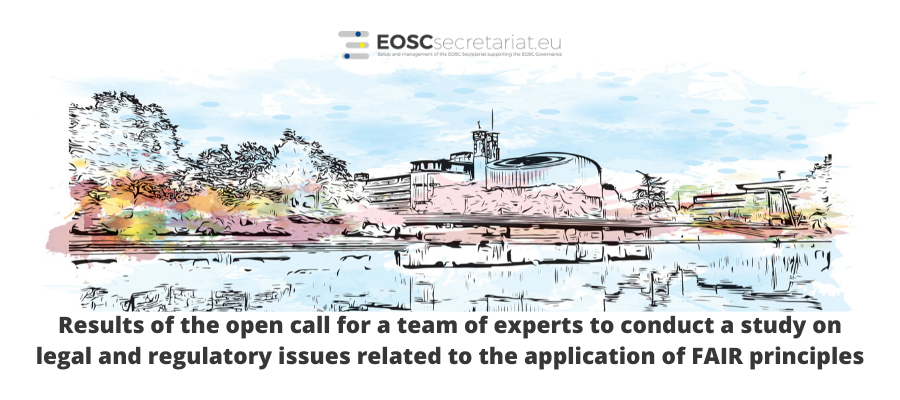 The results of the 4th Open Call - Study on the application of FAIR principles across and within different EU jurisdictions
---
A team of six experts led by Dr. Ohad Graber-Soudry, Managing Director at X-officio, and Prof. Timo Minssen (Senior Advisor at X-officio and Director of the Center for Advanced Studies in Biomedical Innovation Law at the University of Copenhagen) was selected to carry out the study. The other team members are Dr. Marcelo Corrales Compagnucci (Postdoctoral Researcher, University of Copenhagen), Jakob Wested (Postdoctoral Researcher, University of Copenhagen), Daniel Nilsson (lawyer) and Bénédicte Illien (LL.M. candidate, University of Copenhagen).
The experts will support the FAIR Working Group by providing a state-of-the-art analysis on legal and regulatory issues and developments at the EU level. The study will provide concrete recommendations for inclusion in the EOSC Interoperability Framework. It focusses on issues of how the application of FAIR principles is enabled or blocked by legal regimes over the EU and across EU Member States. It also presents and analyzes issues of legal interoperability between different Member States legal systems and presents legal developments that facilitate or hinder the cross-border flow of data in the context of EOSC and in accordance to FAIR principles and practices. The Interoperability Framework and the results of this study will be presented at the EOSC Symposium 2020 in October.
The Open Call saw a total of three applications from three different countries. One of the applications was from a small and medium sized enterprise, one from a non-profit organization and one from a large enterprise. An evaluation team of three experts evaluated the applications independently. Evaluation considered i) the soundness of the proposal and the methodology to meet with the objectives of the call ii) skills and knowledge of the team in IPR and regulatory issues related to IPR/ GDPR and open data, experience in legal work on the field of open science and open data, and ability to produce and present legal tools, processes and model contracts. Based on the evaluation, two of the applicants were interviewed by the same evaluation team and the project coordinator of EOSC Secretariat.