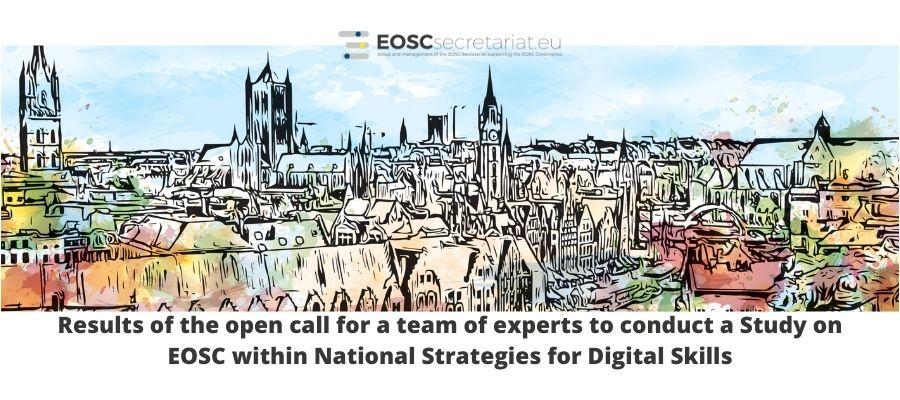 The results of the 5th Open Call - Study on EOSC within National Strategies for Digital Skills
---
A team of experts from LDK Consultants Global EEIG (Belgium) will carry out a study to frame digital skills required in EOSC in the wider European agenda for skills and provide recommendations for MS/AC on how to include EOSC in national skills policies/strategies.
This study will include an overview report on national strategies and initiatives for Digital Skills at MS/AC level for at least 8 representative European countries. The experts will also identify gaps and overlaps of existing national initiatives on Digital Skills compared to the envisioned EOSC Skills and Training goals and priorities proposed in the EOSC Strategic Research & Innovation Agenda (SRIA). Based on that the study will provide insights on how to best position EOSC Skills and Training in Digital Skills national strategies and agendas, as well as recommendations for various types of policy makers (including EOSC stakeholders) with the purpose of providing well-rounded, all-inclusive (research-government-industry-public) options to include in national strategies for Digital Skills and up-skilling. The study will be delivered to the Skills and Training Working Group by December 2020.
A total of five applications from four different countries were received for this 5th Open Call of EOSCsecretariat project. Three of the applications were from small and medium sized enterprises, one from a large enterprise and one from academia. An evaluation team consisting of two people from EOSCsecretariat.eu project and one from Skills and Training Working Group evaluated the applications.
The evaluation considered i) the work plan and methodology ii) expertise of the applicant(s) in producing Digital Skills strategies and/or reports in national, international and/or European level(s) and in other activities related to Digital Skills Development in national, international and/or European level(s); Knowledge of Digital Skills initiatives in EU member states and Associated Countries iii) management expertise iv) budget.
Four of the five applicants were interviewed by the evaluation team and the project coordinator of EOSCsecretariat. Overall, experience and knowledge in both digital skills and national policies environment as well as clearness and creativity of the proposed approach and methodology were finally decisive.