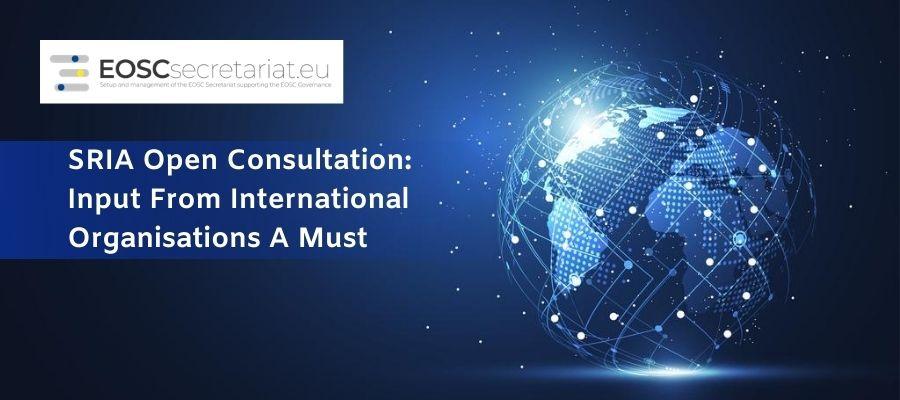 SRIA Open Consultation: Input From International Organisations A Must
---
International organisations are being asked to input into the recently published open consultation on the EOSC Strategic Research and Innovation Agenda (SRIA). The consultation closes on 31st of August 2020 and is based upon the draft SRIA document. The final version obtained after the consultation will set out the future vision of the European Open Science Cloud.
A major part of the SRIA document revolves around synergies with international initiatives. This aims at boosting the impact of EOSC through collaboration and alliances, with the document itself listing ongoing international initiatives. Other international elements within the document include Action Area 3 on FAIR Metrics and Certification which priorities international agreement through a neutral forum and the priorities section promoting a holistic approach.
In Europe, the United States, Australia and Africa, efforts to work towards an Open Science community are well underway. Global organisations are keen to ensure that we do not end up with different regional silos and that interoperability is assured at a gobal level. As a result, the international/regional science cloud initiatives are working together with EOSC a major part of this movement.
Some examples of interesting areas of international cooperation are preparations for artificial intelligence (AI) type applications, aims to design a federated infrastructure where the research data stays local and where smart algorithms 'visit' data-sources, ELSI programs (Ethical, Legal, Social Implications).
It is imperative to the success of EOSC that these communities help shape its future vision. Therefor, it is vital that stakeholders participate in the creation of the SRIA through the open consultation.
 Take part in the open consultation here!