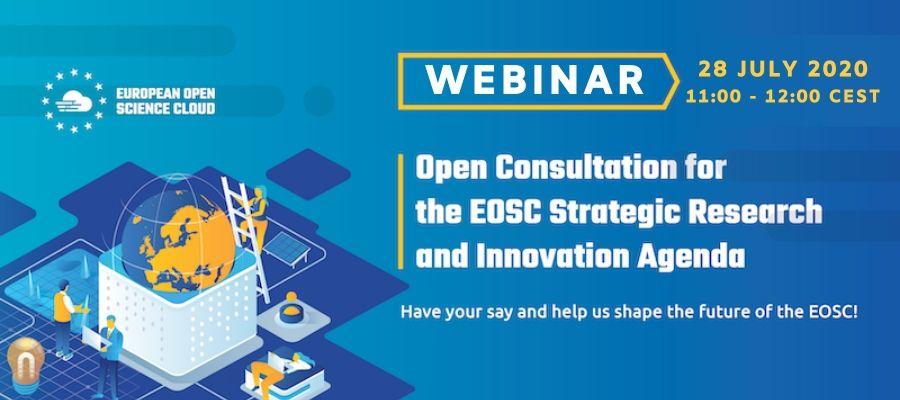 SRIA Open Consultation Webinar Sees Diverse Attendees And Engagement
---
Questions and interaction flew as the special webinar on the EOSC SRIA Open Consultation took place yesterday with 170 participants joining from all corners of Europe and beyond. The webinar set out the stall for the recently launched EOSC Open Consultation on the SRIA future vision document.
Karel Luyben, EOSC Executive Board Co-Chair and Sarah Jones, Chair of the FAIR WG provided an introduction to the EOSC Strategic Research and Innovation Agenda (SRIA) followed by an overview of the consultation document and an explanation of the consultation process. Lastly, input from participants was welcomed which saw a hugely interactive session with those attending the webinar. All of this can be viewed again by accessing the webinar recording here.
It is imperative to the success of EOSC that its communities directly shape this vision. Therefore, it is vital that stakeholders participate in the creation of the SRIA through the open consultation. Research organisations and universities including their IT departments, individual researchers, policymakers, industry representatives and citizens are all welcome and strongly encouraged to respond.
These inputs are collected via the online consultation webpage and will be fed into the actual SRIA document to be released in October 2020 at the EOSC Symposium. The consultation will close on 31st of August 2020. 
Help shape the future of EOSC, take part in the open consultation here!