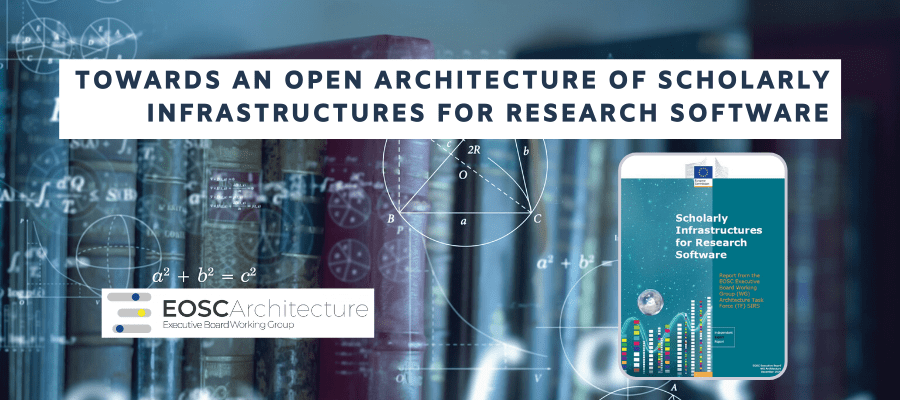 Towards an open architecture of scholarly infrastructures for research software
---

18 Dec 2020
The EOSC Architecture Working Group, chaired by Jean-Franҫois Abramatic, has released the report on Scholarly Infrastructures for Research Software, as delivered by the SIRS Task Force, chaired by Roberto Di Cosmo and Jose Benito Gonzalez.  It is now available on the European Commission website.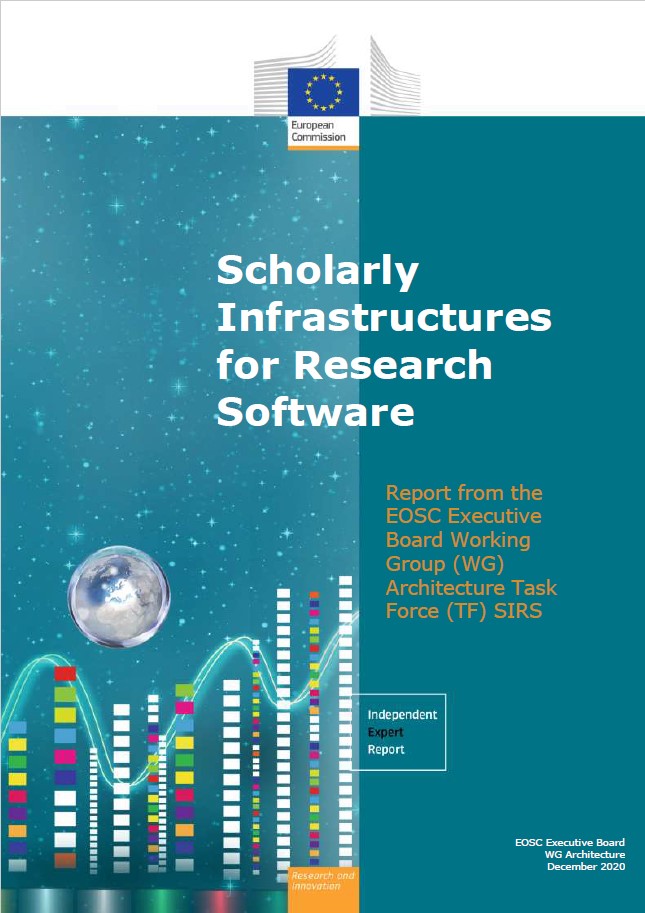 The SIRS Task Force was formed by members of the Architecture Working Group together with representatives of current operational infrastructures across Europe of different scopes and sizes, including three archives (HAL; Software Heritage; Zenodo), three Open Access publishers (Dagstuhl; eLife; IPOL), and three aggregators (OpenAire; ScanR; swMATH). The report provides an overview of the state of the art, a detailed collection of use cases, a plan for a stable and open architecture of collaborating scholarly infrastructures, and concrete recommendations to implement it, ranging from short term to long term, from technical to policy.
Software, besides other research outputs such as articles and data, is a necessary component of modern scholarly research. Since software source code in the research world is quite different from research data for a number of reasons,  it is not surprising that the popular FAIR Principles for research data do not fit it well, as they were not designed for it. To make software a first-class citizen in the scholarly world, the SIRS report focusses on the following key challenges where scholarly infrastructures play a prominent role:
Archiving software to ensure research software artifacts are not lost
Referencing software to ensure research artifacts can be precisely identified
Describing software to easily discover and identify research software artifacts
Crediting software authors properly to ensure recognition of their contributions
The document has been subjected to open consultation in the period from October 21 until November 10, 2020. The final document, including consideration of the input received during open consultation, is published in the EU Bookstore.
The SIRS Task Force continues its efforts in making software a first-class citizen and regularly meets up to discuss next steps in the implementation of its recommendations. If you would like to get in touch with the SIRS Task Force, please do not hesitate to contact Roberto Di Cosmo (Chair TF SIRS) or Jose Benito Gonzalez (Co-Chair TF SIRS).
---
All infrastructures involved in the Task Force are presented in more detail in the SIRS report as published in the EU Bookstore.